10 April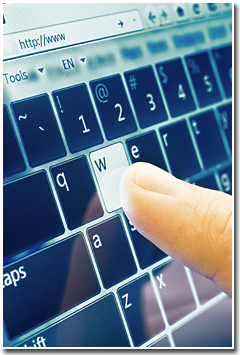 Is your Company listed on web?
Here is a list of top 10 websites where your company profile should be listed.
InBusiness.com
InBusiness.com is a comprehensive site with 20 million pages of company profiles. Part of the AllBusiness.com family of websites, and so a high-quality site. Companies can add a profile for free, with links back to their main website. This is helpful for SEO purposes and to drive more traffic to a company site.
LinkedIn
LinkedIn is viewed more as a site for individual profiles, but companies can also add their profile. LinkedIn gets huge traffic and is well respected.
Manta
Manta has been around for a while and houses millions of profiles. The site is not very well designed and full of too many ads, but it does get a fair amount of traffic. Basic services are free, but the site charges for premium placements and extra offerings.
Business.com
Business.com allows you to search for B2B vendors and add your business to their directory. However, be aware that there is an annual fee of $299 to be listed.
Yelp
Yelp is a review site where millions of local businesses are profiled. Users post reviews (positive and negative) about your business. The site gets tremendous traffic, and a good review could increase business (a bad review, however, could really damage a company).
Citysearch.com
Citysearch provides a comprehensive listing of businesses by categories (restaurants, attorneys, doctors, etc.) and by city. The site was founded in 1995 and focuses on local and community.
Superpages.com
Superpages helps consumers find local businesses, coupon deals, and get local related information. It allows you to post a profile and raise the visibility of a profile — for a fee.
Yext.com
Yext is a paid service that allows you to post and update your company profile on a number of business directories.
Google Places for Business
Google Places for Business is a Google service that allows businesses to be listed for free, and to upload directions, pictures, address, and more. Just search in Google.com for "Google Places for Business."
Hoovers
Hoovers, a D&B company, has complete listings on almost every company in the U.S. It can be a bit hard to navigate through, but the data tends to be very up-to-date.
Customer Service is a delight with BrainWaves Team.