2 April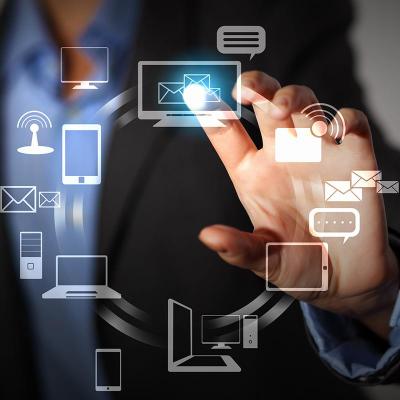 How Can I Develop Apps for Mobile Devices?
Question: How Can I Develop Apps for Mobile Devices?
Creating mobile apps is multi-dimensional and has several aspects to it; from both the technical and the creative point of view. The market is literally saturated with various types of mobile devices and apps for them. Yet, the demand for more apps is ever-increasing, leading to a constant flow of new mobile app developers.
As a newbie mobile app developer, you are bound to have a multitude of questions about app development. Which is the best mobile platform? How can one submit apps? What is the best way to prevent getting rejected?
Answer:
This FAQ section is an endeavor to answer most of your basic questions on mobile app development.
Which is Preferable – Android or iOS?
The above is one of the commonest of questions asked by new mobile app developers. While there are several other mobile OS', Android and iOS are right at the top of the heap. At first glance, Android seems to dominate the mobile market, as it is registering an impressive number of downloads and is also supposedly selling well over 500,000 mobile devices each day.
However, a closer look will probably show you that iOS is the one that is being backed by solid consumer support. App developers too seem to prefer the iOS platform, as it is more unified than Android, which is highly fragmented. iOS is also easier to develop apps for and more lucrative in terms of revenue as well. Consider the pros and cons of each of these OS' before developing apps for either one of them.
How do I go about Submitting My App?
Firstly, read all the guidelines mentioned in the app marketplace of your choice. Next, prepare your app for the submission process, before actually submitting your app. In order to do this, create a checklist of everything you need to do before submitting your app. Register your account in the app store of your choice and then follow the guidelines for submitting your app.
How Can I Prevent Being Rejected by an App Store?
The Apple App Store is notorious for rejecting apps which do not quite meet its lofty standards. In order to prevent rejection by any app store, ensure that you have read and understood all the app submission guidelines. Follow these guidelines to the "T" and see to it that you do not flout any rule in the book.
Study the apps that are approved by app stores and follow their example, while creating your own app. It would be a good idea to ask a fellow developer to test your app before you submit it to the app marketplace of your choice. This will help you get the right feedback on your app, from a source you know you can trust.
How Can I Create Apps for Different Mobile Devices?
Cross-formatting of apps is very much "in" today. This involves creating a mobile app and then porting the same to another mobile platform or device. This can prove to be very challenging for the developer, but you do have help at hand. You now have tools for multi-platform app formatting, which you can use to make your app compatible with multiple devices. Needless to say, though, this is not an easy process and will involve much effort to accomplish.
Where Can I Find Help?
Developing a mobile app sometimes gets far more complex than you can ever imagine. You need someone to help you in case you get stuck at some point while creating your app. It is hence advisable to build a network of app developer friends, who you can head to, in times of trouble. Participate in forums and app developer meets, both online and offline. Never refrain from asking for guidance and tips from senior app developers. Also attend courses on app development, to glean information about the latest goings-on in the field. Try and keep yourself abreast of all the latest technological updates in the mobile app development industry.
Good people to work with. Team BrainWaves are friends who are great professionals.